Invited Speaker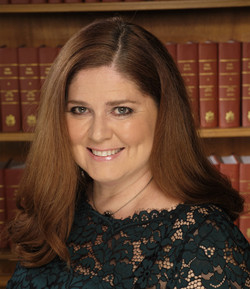 Prof. Silvia Giordani
Dublin City University, School of Chemistry, Ireland
Silvia Giordani is Full Professor Chair of Nanomaterials within the School of Chemical Sciences at Dublin City University.

Previously she received a "Laurea" in Chemistry and Pharmaceutical Technology from the University of Milan (Italy) in 1999. She then moved to the University of Miami (USA) for her graduate studies. After receiving a Master and a PhD in Chemistry, she moved to Trinity College Dublin (TCD), Ireland to work on a EU-funded Marie Curie Research Training Network project on "Template Grown Molecular Nanomaterials" as the young researcher. She successfully applied for the Marie Curie reintegration grant to work on a research project at the University of Trieste. In 2007 she received the prestigious President of Ireland Young Researcher Award and started her independent career as Research Assistant Professor at TCD. In 2013 she returned to Italy and funded the "Nano Carbon Materials" research lab at the Istituto Italiano di Tecnologia (IIT) and in 2016 she was appointed Associate Professor in Organic Chemistry at the University of Turin.

Her main research interests are in the design, synthesis, and characterization of a wide range of nanomaterials for applications in smart and responsive bio-related nanotechnologies. She is the author/co-author of more than 100 manuscripts, reviews and book chapters. She is the recipient of many international prizes and honours including the L'Oreal UNESCO for Women in Science fellowship, the William Evans visiting fellowship from the University of Otago (New Zealand) and she is a Visiting Scientist to the Bio-Nano Institute at Toyo University (Japan).


Prof. Lluís Soler
Universitat Politècnica de Catalunya · BarcelonaTech (UPC), Barcelona, Spain
Lluís Soler received his PhD in Chemistry from the Universitat Autònoma de Barcelona in 2010. In 2012, he joined the Institute for Integrative Nanoscience at the IFW Dresden (Germany) as a Postdoctoral Fellow and later on he moved to the Max Planck Institute for Intelligent Systems in Stuttgart (Germany). In 2014 he joined the group of Prof. Jordi Llorca at the Universitat Politècnica de Catalunya-BarcelonaTech (UPC) with a "Beatriu de Pinós" (Marie Sklodowska-Curie COFUND) grant. He is currently Adjunct Professor of the Chemical Engineering Department at the UPC. He was recently granted as a principal investigator of a JIN type project (2019-2021) funded by the Spanish Ministry of Sciences and the ERDF and with a "Ramón y Cajal" fellowship (2020-2025). He published more than 40 publications in books and referred journals (h-index=24) and authored over 4 patents. His research interests include heterogeneous catalysis, photocatalysis and reaction engineering for energy and environmental applications.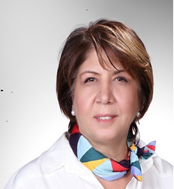 Prof. Nezihe AYAS,
Eskisehir Technical University,TURKEY
Nezihe Ayas is the chair of Eskisehir Technical University Chemical Engineering department. She is a professor in the same department and the Head of Unit Operations of Thermodynamics Division. Prof. AYAS supervises the work of her research group on the subjects of catalyst synthesis for hydrogen production from biomass gasification, steam reforming of natural gas, utilization of CO2 and biodiesel. She is currently supervising 7 PhD and 5 MSc students on top of many more past research supervision roles for students. She is the author or co-author of many publications related to renewable energy such as biodiesel, hydrogen from biomass in supercritical water gasification, catalyst synthesis and characterization. She actively teaches in the fields of: Thermodynamics, Mass Transfer, hydrogen From Biomass, and others.